The topic popped up yesterday. Someone was quoting "Paul the Apostle" in reference to the idea that "mediums shouldn't be listened to" or that talking to people on the flipside was equal to "conversing the demons."
Saul the Tax Collector turned A Prophet (Mantegna)
I answered with my general knowledge of Paul, having grown up under his influence (one of the most influential writers of the New Testament, we can thank him for a number of rules that were doled out in churches including "women covering their heads" and avoided mass "during that time of the month") and a general knowledge that he lived and wrote having never met the man in person that he claimed to know intimately.
First we can offer that he wasn't an "apostle."
He was a self appointed apostle. When he had his "conversion" on the road to Damascus, Jesus was reportedly already resurrected. (He wasn't, he was in hiding, on his way to Kashmir but that's another story (as told in my book "Hacking the Afterlife"))
So Saul, the tax collecter (later known as Paul the Apostle) is with some pals, walking on the road to Damascus when a voice "from heaven" says "Paul why are you persecuting me?" And he says "Who dis?" (Actually said, Lord, who art thou?" or something more appropos - but basically didn't recognize the voice cause he'd never heard it before, obviously). And reportedly Jesus gave him a "what for" lecture, blinded him on the spot for three days. The pals traveling reportedly "heard" the same voice, but didn't "see anyone." (Of course, neither did Saul, the tax collector.)
Looking rather tax collectory in this Lutheran depiction
Then, the story goes, Jesus (in spirit form) shows up to a fellow in Damascus (Ananias, a Christian) and tells him to go and heal the blindness of Saul the tax collector.
This guy (Ananias) protests "but that's the guy arresting Jews who are believers in Jesus and getting them killed!" (a pretty funny notion, as … Jesus shows up with a message and instead of saying "Jesus! You're alive!" this fellow argues with him; "No way Jose! I'm not doing you any favors… oh… well.. okay. If you insist. After all, you don't show up here that often as it is.")
While researching this idea that Saul had this transformation that earned him his accolades - I was reading his "Apocalypse of St. Paul" and saw that he clearly had a "near death experience."
I've filmed many people talking about the afterlife, some who are under deep hypnosis, some who are not - some who had near death experiences, some who did not.
But they all report going to these "different realms" - or as he calls them "seven levels of heaven." They're not Heavens per se - but frequency shifts. (When people under deep hypnosis are asked "So what happened after the death from that previous lifetime?" they most often say "I went home." Home as in not here - not of earth - but home as in the "afterlife" or "Heaven.")
So for example we're on one level (people often claim that we exist here on the planet on the "third level" but it's relative) and then when one goes up to see their council it is often described as the "fifth level." In his account he sees the 12 apostles - he never names them, nor does he identify any of them - but sees 12 people on his "council."
Anyone familiar with my work or Michael Newton's work will recognized the "council of elders" - everyone has their own council and the number ranges from 3 to 15 generally - people who don't "sit in judgment" (else why the heck would they be there?) but help us understand our path and journey.
Councils of Twelve or Twelve Apostles? Does it matter?
In this account - from the Nag Hammadi library - Paul reports a near death experience that is pretty much IDENTICAL to what people say under deep hypnosis - other than claiming who these individuals are. Some people claim to see Jesus, but others claim to see Buddha, Mohammed, Archangels - all kinds of folks appear on councils.
My point is - if you're going to take ANYTHING that Paul the converted tax collector says - we should also take this account seriously. That is - report it the way a police officer would. "So what did you see? How many people were there? How were they dressed?" etc.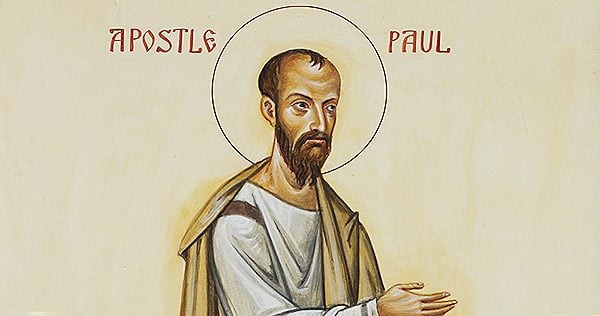 I am startled to read this because I've been filming people saying the same relative things (without any of the religious overtones or claims or power structure) for the past decade.
And here is a guy (credited often as the "founder of Christianity") who is trying to interpret what he's seeing - and basically crafting a story that fits his belief system to surround what he experienced. I have new respect for Paul - not as a person who should be followed or agreed to or even quoted as a sage - but for having the chutzpah to report a near death experience and not getting strung up immediately for doing so. (Although he lost his head for Nero fiddling while Rome burned many years later.)
Here, from the Nag Hammadi library is the "Apocalypse of Paul" -
The Gnostic Society Library
The Nag Hammadi Library
The Apocalypse of Paul
Translated by George W. MacRae and William R. Murdock
[...] the road. And he spoke to him, saying, "By which road shall I go up to Jerusalem?" The little child replied, saying, "Say your name, so that I may show you the road". The little child knew who Paul was. He wished to make conversation with him through his words in order that he might find an excuse for speaking with him.
The little child spoke, saying, "I know who you are, Paul. You are he who was blessed from his mother`s womb. For I have come to you that you may go up to Jerusalem to your fellow apostles. And for this reason you were called. And I am the Spirit who accompanies you. Let your mind awaken, Paul, with [...]. For [...] whole which [...] among the principalities and these authorities and archangels and powers and the whole race of demons, [...] the one that reveals bodies to a soul-seed."
(*Note: So... a little child says "I know who you are Saul... among the principalities and these authorities and archangels and powers and a whole race of demons... the one that reveals bodies to the soul-seed.") First - people who have a near death event, often report meeting someone who is "wise" and tells them things. In Michael Newton's research, people often claim to be met by a "guide" - and that guide can be of any age (it's a construct after all.) So little child is no different than "man with a beard."
Based on the Flipside research, I can actually translate the above. Research shows that everyone has a "council." On these councils we find all kinds of individuals - including "archangels" (they're non incarnating folks who have never incarnated, but are found in many councils) - "principalities" refers to realms, as there are reportedly quite a few, "race of demons" doesn't refer to evil people per se, but folks from other planets who often show up on councils look like all kinds of creatures including "grays" and "lizards."
Thirty percent of people who visit a Newton Institute trained hypnotherapist claim to recall "off world" lifetimes. In my most recent research, interviewing people not under hypnosis who access their "councils" - they often report seeing one or two of their council members as "aliens" - until the council member points out we are all "aliens."
It's just in these reports and I'd be lying if I didn't report them. "One reveals bodies to a soul seed" is the process of incarnation. Our "soul seed" or conscious energy shows up to animate a human being. We bring about a third of that to a lifetime - the other two thirds stays back "home." (That's what the research shows.)
Back to the text:
"And after he brought that speech to an end, he spoke, saying to me, "Let your mind awaken, Paul, and see that this mountain upon which you are standing is the mountain of Jericho, so that you may know the hidden things in those that are visible. Now it is to the twelve apostles that you shall go, for they are elect spirits, and they will greet you." He raised his eyes and saw them greeting him."
Monastery of Temptation; Jericho.
(*Note: He doesn't name these 12 apostles. We assume he's referring to those fellows who hung out with Jesus, but in terms of councils, there are often 12 on the council... anywhere from 3 to 15 normally - but they often appear in "robes" - so they might look like "judges" - even though they don't judge us, or anyone - they help people access why they chose their lifetime, and what they did (or didn't learn) from that choice. I'm not surprised he saw them at all.)
"Then the Holy Spirit who was speaking with him caught him up on high to the third heaven, and he passed beyond to the fourth heaven. The Holy Spirit spoke to him, saying, "Look and see your likeness upon the earth." And he looked down and saw those who were upon the earth. He stared and saw those who were upon the [...]. Then he gazed down and saw the twelve apostles at his right and at his left in the creation; and the Spirit was going before them."
(*Note: He was in the third heaven when he meets his council. Well - news flash, people after refer to various realms when under deep hypnosis. I've heard this realm we are in (earth and its physical properties) as being "the third level" - and then I've heard people refer to where their councils are as "the fifth level" and then a level beyond that where people might be waiting to incarnate as "the seventh level." It's hard to talk about without getting caught up in hierarchy - but that's not the point. Paul is talking about levels that show in in near death research as well as the deep hypnosis research talking to people about the "between lives realm.")
"But I saw in the fourth heaven according to class - I saw the angels resembling gods, the angels bringing a soul out of the land of the dead. They placed it at the gate of the fourth heaven. And the angels were whipping it. The soul spoke, saying, "What sin was it that I committed in the world?" The toll-collector who dwells in the fourth heaven replied, saying, "It was not right to commit all those lawless deeds that are in the world of the dead". The soul replied, saying, "Bring witnesses! Let them show you in what body I committed lawless deeds. Do you wish to bring a book to read from?"
(*Note: Okay, there's no whipping over there or at least no accounts of such a thing. You'd have to mentally construct a whip to have one handy.
But people do report feeling "pummeled" by the memory of the negative things they've done to other people. And the council showing them what pain they engendered by having them experience that "same pain."
So if a fellow was actually being "whipped" it was likely Saul himself - seeing that he had whipped others and was being whipped to remind him not to do that in the future. The toll-collector (a reference to Charon, of course, another myth entirely) but is more like a self reflective comment as he was Saul the tax collector who whipped people into paying up.)
And the three witnesses came. The first spoke, saying, "Was I not in the body the second hour [...]? I rose up against you until you fell into anger and rage and envy." And the second spoke, saying, "Was I not in the world? And I entered at the fifth hour, and I saw you and desired you. And behold, then, now I charge you with the murders you committed." The third spoke, saying, "Did I not come to you at the twelfth hour of the day when the sun was about to set? I gave you darkness until you should accomplish your sins." When the soul heard these things, it gazed downward in sorrow. And then it gazed upward. It was cast down. The soul that had been cast down went to a body which had been prepared for it. And behold, its witnesses were finished.
(*Note: Again. Likely is Saul seeing what crimes he had committed and was experiencing them first hand in his "life review" which many claim to have experience during a near death experience. The idea that they would be so specific about their deaths (showing up in the second hour, etc) that it seems likely he was having a past life review. See IANDS.org for some examples of dramatic past life reviews).
"Then I gazed upward and saw the Spirit saying to me, "Paul, come! Proceed toward me!". Then as I went, the gate opened, and I went up to the fifth heaven. And I saw my fellow apostles going with me while the Spirit accompanied us. And I saw a great angel in the fifth heaven holding an iron rod in his hand. There were three other angels with him, and I stared into their faces. But they were rivalling each other, with whips in their hands, goading the souls on to the judgment. But I went with the Spirit and the gate opened for me."
(*Note: "Fellow apostles" is a bit of a stretch. He was Saul, didn't know the apostles, so it could be meant as a figurative term "fellow souls" or "Members of my class" or "My soul group." Again with the whips in hand - I can only report with some confidence that there's no one else in the history of the planet that has reported seeing people on the flipside carrying whips during an NDE.)
"Then we went up to the sixth heaven. And I saw my fellow apostles going with me, and the Holy Spirit was leading me before them. And I gazed up on high and saw a great light shining down on the sixth heaven. I spoke, saying to the toll-collector who was in the sixth heaven, "Open to me and the Holy Spirit who is before me." He opened to me."
(*Note. Yeah, like that would work. "Hey look everyone, it's Saul the tax collector and he's shouting something? I think he's saying "Open the gates! Should we pretend there is a gate? And who are all those dudes following him with whips?")
Then we went up to the seventh heaven, and I saw an old man [...] light and whose garment was white. His throne, which is in the seventh heaven, was brighter than the sun by seven times. The old man spoke, saying to me, "Where are you going, Paul? O blessed one and the one who was set apart from his mother`s womb." But I looked at the Spirit, and he was nodding his head, saying to me, "Speak with him!".
And I replied, saying to the old man, "I am going to the place from which I came." And the old man responded to me, "Where are you from?" But I replied, saying, "I am going down to the world of the dead in order to lead captive the captivity that was led captive in the captivity of Babylon." The old man replied to me saying, "How will you be able to get away from me? Look and see the principalities and authorities." The Spirit spoke, saying, "Give him the sign that you have, and he will open for you." And then I gave him the sign. He turned his face downwards to his creation and to those who are his own authorities."
(*Note: This is where we are in common territory. I've filmed numerous people arriving at a destination and seeing an "old man." Everyone describes the old man (or old woman) differently - not the same clothes, or hair, or color eyes - but always differently. As if that was a personification of what we might want to see when we felt we had "arrived."
Either way - the construct is created between the two individuals. The perceiver and the actual "light being" - who is often described as light before they "manifest into human form" so the human can comprehend (or learn from) the experience. And in this instance, Saul has flipped the normal story - most people want to "return home" at this point. They see someone they identify as "god" and feel "unconditional love" and say "I want to stay!" And this guide, teacher, loved one says "You cannot stay you must return!"
So in this case - it's Saul who says "Yeah, okay, I'm up here in the 7th realm, nice to see you my friend, but look, I can't stay because I gotta go back to the "land of the living" (c'mon, land of the dead? how apocryphal) and teach them what I've seen. Maybe they'll follow me as well. Then he says "I'll give him a secret sign so I can get in there" (for "secret signs" see "Book of Mormon" for the secret handshake, glory hole, or the Masons for their secret handshakes which all have to do with the hands of Jesus on the cross. Just saying.)
"And then the heaven opened and we went up to the Ogdoad. And I saw the twelve apostles. They greeted me, and we went up to the ninth heaven. I greeted all those who were in the ninth heaven, and we went up to the tenth heaven. And I greeted my fellow spirits."
******
Ogdoad, in gnostic mythology - the 8th realm of the dead where 8 "primordial deities" live. Suddenly Paul shifts to a Gnostic reference although he's seeing 12 "primordial deities"
https://en.wikipedia.org/wiki/Ogdoad_(Gnosticism)
Above is the "ten celestial spheres" as written about in Peter Apian's Cosmographia (Antwerp, 1539)
Woah, hold on their cupcake. It's not like we can't do math. What happened to the 8th realm? Why skip that one? Did you see something you didn't want to report? And here - in this "uppermost region" he sees his council (again). And he counts 12. Which is common, normal... and maybe they're dressed in robes, maybe not - he doesn't describe a thing about them. Did they all have arms and legs? Were they standing or sitting? I've been interviewing them for years now - and they all say relatively the same thing. "We are always with you. We can always assist you. Just think of us and we appear." I guess Saul forgot to mention that part.
Saul finally winds up in the 10th realm. He's saying in essence his fellow spirits are "up there" or "above everyone else." In a hierarchical sense? Either way - it sounds like a near death experience to me.
So, look, I know this is heretical, sacrilegious etc. But it's fun to point out that everything that Saul the tax collector, self appointed apostle says is reflected in a variety of near death experiences, as well as people under deep hypnosis, as well as the 50 or so I've filmed of people not under hypnosis accessing the same councils, the same realms, the same story.
What I've learned in this research is that with effort, anyone who has ever existed on the planet can be asked questions, and a person can receive answers which they can look up or verify.
A long way of saying "If you see my pal Pablo, "Better Called Saul" tell him I said hello."