Interview with Richard Martini
Published 2015-04-08.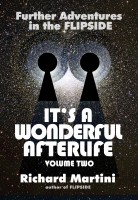 It's a Wonderful Afterlife: Further Adventures into the Flipside Volume Two
"It's A Wonderful Afterlife: Further Adventures into the Flipside" Volumes one and two take a quantum leap forward into the afterlife, includes interviews with scientists discussing the source of consciousness, comparing near death experiences (NDE) with between life sessions (LBL), and includes interviews with people who claim to be speaking from the afterlife.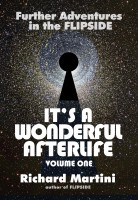 It's a Wonderful Afterlife: Further Adventures into the Flipside Volume One
Author and filmmaker of "Flipside" goes beyond his research into hypnotherapy and what people say about the afterlife to include scientists (Dr. Bruce Greyson, Gary Schwartz PhD, Mario Beauregard PhD) discussing post materialist research into consciousness. New transcripts of LBL hypnotherapy sessions, accounts of near death experiencers and others who say the same things about the afterlife.
Merchant of Venice, CA Screenplay
A screenplay based on the play "The Merchant of Venice" by William Shakespeare. Some years ago, the late great actor Ron Silver had agreed to play this character; a film producer named Shylock. I pitched the film to Tom Bernard at Sony Classic pictures and pointed out the "No one has made a screen adaptation of Shakespeare's play!" so much for giving great ideas.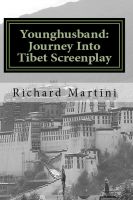 Younghusband: Journey Into Tibet Screenplay
A screenplay for a feature film. In 1904 Francis Younghusband led a band of 10,000 into Tibet with unexpected consequences. Thousands of unarmed Tibetans were sent to defend their country, a mistaken volley resulted in thousands of deaths. The Tibetans fought valiantly, and nearly defeated the British regiment, resulting in the highest elevation of a battlefield in world history.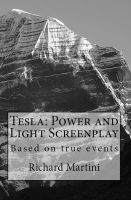 Tesla: Power and Light Screenplay
A screenplay about the epic story of titans who shaped the 21st century; Nikola Tesla, Thomas Edison, Mark Twain, J.P. Morgan, Anne Morgan. Tesla's battles with Edison, with Morgan are legendary, his battles with OCD and credit for his inventions are as well. One of the least famous and most important figures in US History, the story has never been told about his accomplishments.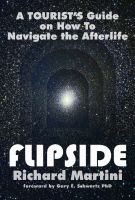 Flipside: A Tourist's Guide on How To Navigate the Afterlife
What happens after we die? "Flipside" explores startling new evidence for life after death, via the "life between lives," where we reportedly return to find our loved ones, soul mates and spiritual teachers. Based on the evidence of thousands who claim that under deep hypnosis they saw and experienced the same basic things about the Afterlife; features interviews with Michael Newton and others.